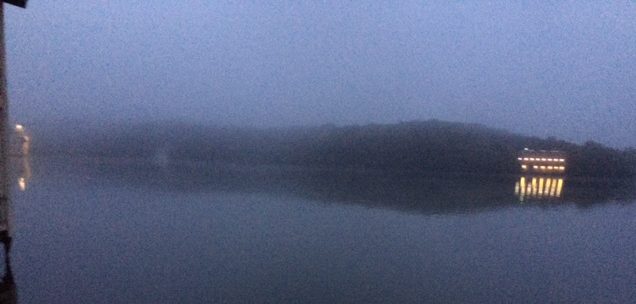 Intuitive and Healing Weekend Workshop in Chicago 
June 2 – June 4, 2017
Turbo charge ever aspect of your life.  Join me, Julie Brown, for a weekend designed to connect you more fully to your inner guidance.  These workshops will connect you more deeply to your intuition, your very own super power.  Intuitive development helps dial in clarity of choices, increase your life-force energy as well as assist in challenges and living out your out creative dreams.  Come play like a mystic, because you deserve to connect to your vibrant-well being.
Usui Reiki I Class
Friday, June 2, 5 pm – 9 pm
$175 – Sold Out
3139 N. Lincoln Ave., Suite 202  ○  Chicago IL 60657
Reiki is opening to the universal healing energy, which will empower you to perform self-healing and hands-on healing on others. The attunement process allows the recipient to connect to more love and light as well as benefiting every sentient being.  This powerful transmission acts as a kind of "light switch," activating your natural healing ability. Reiki energy can shift energy imbalances and help realign natural health, while supporting mind, body, and spirit.
Learn about the history of Reiki
Be attuned to Reiki energy
Experience self-treatments and practice on other people
Discover the power of energetic healing
Developing an Intuitive Tool-belt
Saturday, June 3, 10 am – 12:30 pm and 2 – 430 pm
$175 – The Tribe Healing Art Space, 1819 Belmont and Honore Entrance
1819-21 W Belmont Ave, Chicago, IL 60657
This workshop is designed to assist anyone in accessing and getting to know their intuitive system.  It allows you to become aware of various ways of acquiring intuitive guidance while strengthening your natural intuitive abilities and adding new ways to receive guidance.  Clear-cut exercises will teach students how to discern fearful thoughts from genuine guidance.  You will get to know the way your inner voice works, whether it is feeling, hearing, seeing or knowing and develop tools to enhance all of these ways of knowing.  The workshop can turbo charge your everyday decision making whether it is to attend a certain conference, or how to proceed with a creative project or relationship.  The techniques will be easy to apply to your everyday living.  The class allows a gentle flow for students to open and get feedback on current concerns, testing out new techniques in a safe and playful environment.
Demystify intuitive cues and expand your awareness
Learn simple tools and exercises to deepen your intuition
Become aware of the difference between mind and intuition
Find new ways to use your intuition on a daily basis

Intuitive Bodywork
Sunday, June 4, 10 am – 1 pm
$125 – 1 Space left
3139 N. Lincoln Ave., Suite 202  ○  Chicago IL 60657
This workshop is designed for healers and body workers who want to deepen their connection to intuition when working with clients.  This workshop will shift your practice with your body and open you to new dimensions, while developing your gifts to deepen your work.  Participants will learn how to do body scans on themselves as well as each other.  The workshop will also offer precise ways to structure questions or inquiry that will be empower clients to access potential breakthroughs and, ultimately, enhance their own well-being.
Enhance your hands-on treatment
Learn methods to use intuition to assist in hands-on healing
Explore ways to use guidance to gently enrich your receivers' experience
Practice working with each other in a safe and supportive environment
Packages:
The Restorer – $275 for Reiki I and Intuitive Bodywork 
The Sage
 – $275 for Intuitive Tool-belt and Intuitive Bodywork 
The Transformer  
– $400 for whole weekend